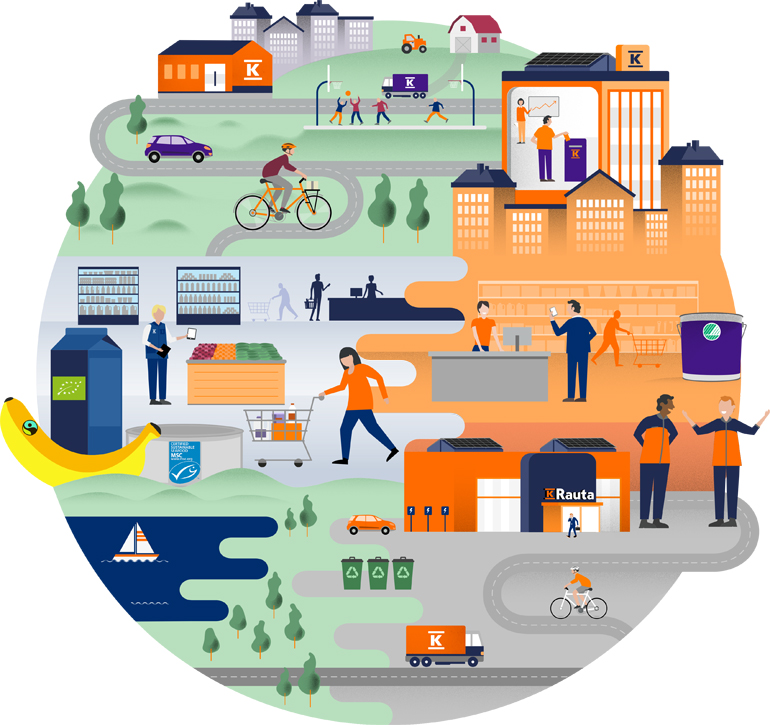 The objectives of the responsibility programme are based on the impact of global megatrends across K Group's value chain. Such megatrends include global economy, digital revolution, urbanisation, single-person households and population ageing, climate change and corporate responsibility.
The responsibility programme has six themes: Good corporate governance and finance, Customers, Society, Working community, Responsible purchasing and sustainable selections, and Environment.
Read more about the objectives and results of the responsibility programme is available in Kesko's Annual Report 2016.